Healthcare institutions nationwide have complex health and safety requirements that need to be met in order to provide the best service for all patients. Virtus Security are registered nurse call and panic alarm system installation experts who work alongside your staff to provide cost effective solutions with minimal disturbance to patients.
With increasingly advanced care needs and development of hospital designs, there is a demand for improved communications systems, as well as more staff mobility and monitoring of care systems. To better accommodate patients, steps are also being taken to update in-room entertainment facilities and panic alarms.
In order to keep up with this demand, systems implemented by Virtus offers an IP-based critical-care and communication solution which has been developed specifically to help hospital staff provide higher quality service at a much more efficient pace. We also specialise in nurse call systems maintenance, so patients and medical staff can rest assured with the knowledge that the technology remains up-to-date and functions optimally.
The use of an appropriately integrated system can also eliminate human error by ensuring that the correct information is delivered to the right staff members at the right time. Such products are specifically designed for use in:
NHS Hospitals
Private Hospitals
Day Care Surgeries
Other Clinical Environments
Our talented engineers are approved installers of several nurse call solution brands, such as Austco Nurse Call Systems. If you are unable to find products that are specific to your system requirements, Virtus are also registered suppliers of alarm software, transmitter triggers, touchscreen stations and more.
To find out more about other services we offer for NHS & healthcare institutions, browse our sector page.
Wireless Nurse Call Systems
With the advancement of call system technology, it is now easier than ever to install bespoke wireless communication systems that are both cost-effective and relatively undisruptive to staff or patients.
Wireless nurse call systems are incredibly versatile forms of technology. They are changeable and expandable, which means that they can easily be adapted to accommodate an institution's changing priorities and demands. Without the need for additional cables to be connected to call points, resources can be conserved.
Why Choose Virtus Security for Nurse Call System Installation?
The Virtus Security team is comprised of industry-leading professionals in the alarm and fire safety industry, with years of involvement in large-scale commercial projects throughout Kent and London.
Our priority is keeping your patients and visitors satisfied, while helping your medical staff attend to critical situations with efficiency. We are certified security service provider with accreditation from the Security Systems and Alarms Inspection Board (SSAIB).
Additionally, our services are SafeContractor Approved, with every engineer undergoing rigorous background checks through the Disclosure Barring Service (DBS) to ensure they are qualified to work around children and the elderly.
To speak to a member of our team about panic alarm systems or nurse call system installations, contact us online or call 0208 226 6241 / 01622 616 241.
Austco Nurse Call Installers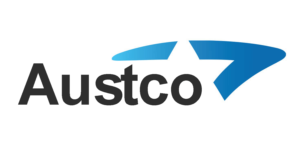 Virtus are an approved installers of the Austco nurse call solution amongst others and can supply a wide range of market leading products enabling us to supply the right application for your access control requirements
Virtus Are located in Orpington Kent but offer our nurse call and critical care solutions to the local areas of Bromley, Sidcup, Bexley as well as the rest of Kent, London and the surrounding areas.
Contact Us Today for Nurse Call Systems in London & the South East:
THE BENEFITS INCLUDE:
The benefits include:
Benefits include
Improved Patient Flow
Empower Nursing Staff and Improve Staff Efficiency
Reduce and Manage Risk
Reduce Overall Costs
Expand Patient Services
Unique Decentralised Architecture
Scalable and Future Proof
Real-time Data Distribution
Messaging Capabilities
Anti-microbial for Improved Infection Control
Reporting